Pirelli Scorpion Zero Asimmetrico (PNCS) Tyres Available in AIRDRIE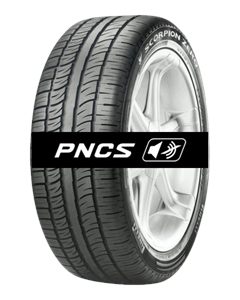 Scorpion Zero Asimmetrico (PNCS)
A tyre with an asymmetric tread pattern for powerful SUVs and pick-ups. Ensures sporting performance and safety in light off-road conditions.
SCORPION™ ZERO™ ASIMMETRICO is produced using the most advanced and sophisticated manufacturing techniques. It delivers excellent stability when cornering, exceptional handling on wet and dry roads and high grip whilst braking, providing increased safety margins and driving pleasure.
The asymmetric pattern and the all-season compound make the SCORPION™ ZERO™ ASIMMETRICO the top tyre in its segment. It has won awards in tests organised by the most authoritative magazines in the sector, combining features of roadholding and even tread wear, leading to improved mileage capability.
The attractive tread pattern makes it the ideal tyre to combine with personalised wheels for a striking aesthetic effect. Ideal for drivers seeking higher levels of grip and precise steering response.
Approved for: Audi, Ford, Jeep (Run Flat version), Land Rover, Mercedes, Volkswagen, Volvo
Sorry, we currently do not have any tyres with the Scorpion Zero Asimmetrico (PNCS) pattern in stock.
Contact us to see if we can order these in for you.