Pirelli Scorpion Ice and Snow Tyres Available in AIRDRIE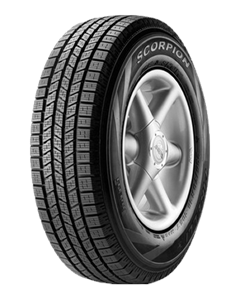 Scorpion Ice and Snow
Winter tyres designed for fast, luxury modern SUV's, boasting outstanding performance in winter road conditions.
Safety and comfort combine to make SCORPION™ ICE & SNOW a tyre that will enhance a vehicle, making it ideal for even the most aggressive style conversions.
FEATURES
Four broad longitudinal grooves
Multi-edged tread blocks
Specialised tread design
Robust off-road carcass design
FUNCTIONS
Excellent water expulsion
Increased grip on snow due to interlocking action
Optimum traction and short braking distances on snow
High stability and strength
BENEFITS
High resistance to aquaplaning
Optimum traction on snow and in downhill driving
Excellent in all winter road conditions, with low noise levels
Controlled response and handling
Sorry, we currently do not have any tyres with the Scorpion Ice and Snow pattern in stock.
Contact us to see if we can order these in for you.